Fortnite Weapon Guide: How to Obtain the Sticky Grenade Launcher in Fortnite
Date: 2023-09-12 08:41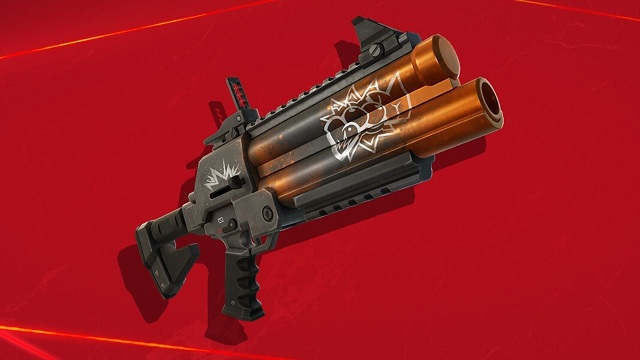 In the world of Fortnite Chapter 4 Season 4, there are a lot of new contents added to the game. Players have access to experience new weapons and areas in the match. One of the new weapons is the Sticky Grenade Launcher. Some players are wondering how to obtain this weapon in Fortnite. Players can use Cheap Fortnite V-BUCKS to get the desirable skins or cosmetics for characters in Fortnite shop.
What's the Sticky Grenade Launcher in Fortnite?
Unlike Fortnite's other Grenade Launchers, the Sticky version lives up to its name. Upon firing, it sticks to anything in its path, including enemy players and buildings.
Both functions can be helpful in a Battle Royale match to pressure players and put them on their back foot. The Sticky Grenade Launcher utilizes Rocket ammo and can fire four shots before you must reload.
It comes in two rarities, Legendary and Epic, with the Legendary version being more powerful.
How to Get the Sticky Grenade Launcher in Fortnite
You can get the Sticky Grenade Launcher in Fortnite from Chests, Holo-Chests, Heist Bags, Flying Drones, or claiming a POI.
Chests and Holo-Chests: Chests and Holo Chests are scattered throughout the map. Shady Stilts, Mega City, Rumble Ruins, and Sanguine Suites are the best places to look for chests. Also, you can find many Holo chests around the Mega City and Shady Stilts.
Heist Bags: Heist Bags are the latest additions to the game and will be one of the best options to find a Sticky Grenade Launcher in Fortnite.
Flying Drones: Flying Drones are located in Hot Spots and often give players valuable items once they are shot down. Any gold-colored POI on the map is a Hot Spot, so you can look for these areas to get the Sticky Grenade Launcher.
Capturing POI: You can also take your chances and claim a Point of Interest (POI) as they come with better rewards than most other places. There is a high probability of getting Sticky Grenade Launcher in Fortnite by capturing three new POIs introduced in Season 4: Sanguine Suites, Relentless Retreat, and Eclipsed Estate.
How the Sticky Grenade Launcher Works in Fortnite
The Sticky Grenade Launcher is similar to the Grenade Launcher; gamers shoot it and a grenade will fly out of the barrel. However, since there's a Sticky Grenade in it, it won't keep rolling until it explodes - it'll stick to whoever or wherever it lands, exploding a few seconds later.
If the Sticky Grenade sticks to an enemy player, it will deal 10 damage straight away and an additional 70 damage once it explodes. If a player has one of these grenades attached to them, there is nothing they can do to avoid its explosion.
The Sticky Grenade Launcher's fire rate is 0.84 seconds, it can shoot 4 grenades before it needs to reload, and it takes 6.5 seconds to reload. Its explosion has a decent enough radius, so it can hit multiple enemies at once - it's perfect for taking down Low Card guards during a heist or while trying to secure the Forecast Towers situated on the map.
How to Use the Sticky Grenade Launcher in Fortnite
After finding a Sticky Grenade Launcher, you will soon realize the weapon's usefulness. To use the gun, you will first need to aim at your designated target, whether that be an enemy, structure or vehicle and fire, which will launch the grenade and stick it to any surface it touches.
After a few moments, the grenade will explode, causing damage to enemy players, structures, and vehicles. It may take a few practice attempts to get used to it, but it can prove an effective weapon choice if used correctly.
Players can try to find and use the Sticky Grenade Launcher in Fortnite. It is a good weapon to defeat more enemies in battle. And if you want to unlock other good items, you can Buy Fortnite V-BUCKS to get the latest Battle Pass.