Fortnite Winterfest Quest Guide: Where to Find and How to Use Holiday Presents
Date: 2022-12-27 08:46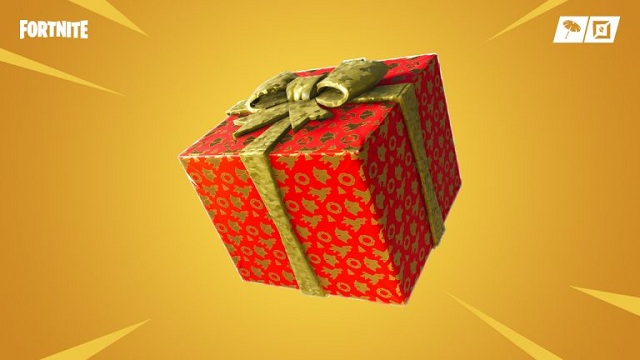 The Winterfest Quests release in Fortnite Chapter 4 Season 1, players have access to get more rewards by complete these quests. One of these quests is about throwing Holiday Presents at different locations. Players need to find the Holiday Presents and throw them in Fortnite. If you are still looking for Holiday Presents in Fortnite, you can look through this article and learn from the guidance. Players can get Cheap Fortnite Accounts to experience characters with different skins or cosmetics in Fortnite.
What are Holiday Presents in Fortnite?
Holiday Presents are event-exclusive Throwable Items in Fortnite Chapter 4: Season 1 that serve as quest items for Challenges in the Season Quests of Week 3. When thrown, a Holiday Present will spawn a 1x1x1-Tile enclosed box with the design of a Christmas gift. The spawn time is instant, meaning there is no downtime between the moment the present hits the ground and generates the 1x1x1 box. Similar to previous seasons, the inside of a Holiday Present is not empty but produces a variety of useful loot, including items of Epic or Legendary Rarity.
Where to Find Holiday Presents in Fortnite
The hardest part of this quest is actually getting your hands on presents. There isn't a guaranteed way to find one while playing, making this quest super tedious to complete. Holiday presents spawn as floor loot and from chests with a very low drop rate. Players have reported playing for up to an hour before finding one on the map, unfortunately.
So, your best bet is to run around and loot as much as possible, while visiting as many locations as you can. You can actually pick up presents from eliminated enemies, so keep your eyes peeled as you battle foes across the map. They might have a present on their body. Keep in mind, for this quest, you need to throw three presents at named locations, but they don't all need to be thrown in the same match.
How to Throw Holiday Presents in Fortnite
Once you have found a holiday present, you can complete this quest at nine different named locations in Fortnite Chapter 4 Season 1. 
These named locations are as follows:
The Citadel
Anvil Square
Brutal Bastion
Frenzy Fields
Shattered Slabs
Breakwater Bay
Lonely Labs
Slappy Shores
Faulty Splits
After heading to one of these locations, the final step is to equip the holiday present and press the fire button to throw it on the ground. It's worth noting that you'll need to throw at least three presents in order to complete this quest and earn 16,000 XP. After meeting the condition, the challenge will be marked as completed, and you'll receive rewards for your efforts.
While a Holiday Present is primarily used to obtain loot, it can also be used in several other igneous ways. Players can throw a Holiday Present on themselves to gain instant cover or throw it on top of opponents to block them.
A Holiday Present can also be used to gain high ground in certain situations and create platforms for vertical movement. If opponents are trying to rush using a vehicle, a Holiday Present can be thrown to stop them dead in their tracks.
Although it is not easy to find the Holiday Presents in Fortnite, it is worthwhile for players to complete this quest for good rewards. Players can try to complete more quests and level up your battle pass for rewards. If you want to experience this good game, you can Buy Fortnite Accounts to play characters with various rare skins in Fortnite.